Quick Update and Cover Art
on
October 14, 2020
at
9:00 pm
I didn't let another week go by without giving you an update. We're in the final stretch of pages for Issue #1, so we hope to have that completed soon. And we're still hoping to be able to do it in color. More on this soon.
In the meantime, be sure to check out more Brute adventures in our store
Issue #0 Part 2 – Buyer's Remorse – Rose and Brute have gotten the supplies back aboard – now the real problems begin.
Issue #0 Part 3 – Living Legend – Rose alone – against an entire crew of hostile humans (and gorilla). Boy are they in trouble now!
Issue #0 – Collects all three stories into one massive issue and a miniscule price!
In other Brute news:
We're now on Amazon! Amazon.com / Amazon.ca
Plus available in .pdf format from our store.
Parts 2 & 3 of Issue #0 are scheduled to go into print as part of the YEET! anthology comic.
And lastly, Issue #1 is progressing well. Here's a look at the dynamic cover!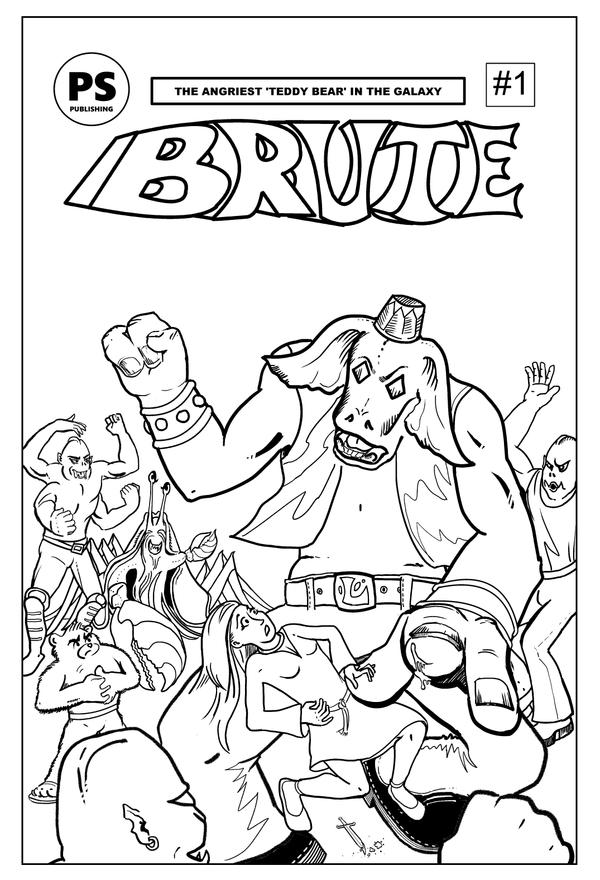 By the Essence,Preston Squire
Author – Brute!